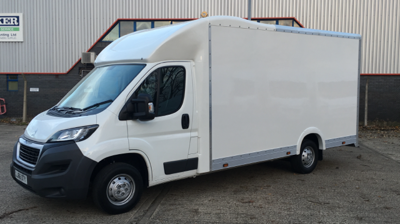 We have a special offer on brand new 35cwt Low Loaders Luton vans commencing 3rd January 2017
On 28 day+ plus rentals.
These vans carry a class leading 1400kg payload and have a 4.25m floor load length. They win hands down over the Luton Tail-Lift vans on size and payload (a typical Luton Tail-Lift payload is around 600kg less at 800kg payload).
The vehicles are very high specification with Sat-Nav, Air Conditioning, Bluetooth and USB
Special offer price for vehicles picked up before 14th January 2017:
£159 plus vat per week on 1000m per month
£169 plus vat per week on 2000m per month
£189 plus vat per week on 2500m per month
£194 plus vat per week on 3000m per month
Please call Advance Vehicle Rental on Norwich
01603 660670
for all mileage tariff offers and quote "group offer".
We only have 5 of these vehicles ready to go for Long Term 28 day+ Hire on the 3rd of January and another 42 available by the 10th January.
Normal 28 day+ price on 2500 miles is £228 plus vat per week.